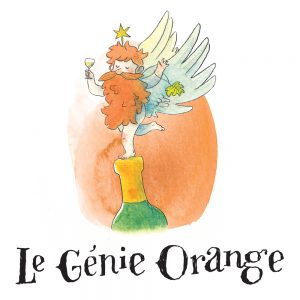 Terroir/Grape varieties :
A 100% Chenin blanc grown on silica clays-soils.
Production :
After harvesting by hand, our Chenin blanc grapes were put in small barrels for maceration for several weeks in order to give the wine structure and slight bitterness. Once devatted, the Orange Genius was aged for a few months in barrels that were used for 2 to 3 times.
Tasting notes :
Pale orange color, the Orange Genius develops an intense nose of ripe fruits with notes of Angostura, plants and infused citrus. Somewhat disconcerting, the palate with peel of bitter orange aromas shows a finish slightly tight and tannic.

We use cookies to help us better understand how the site is used. By continuing to use this site, you agree to this policy.